Le Petit Blog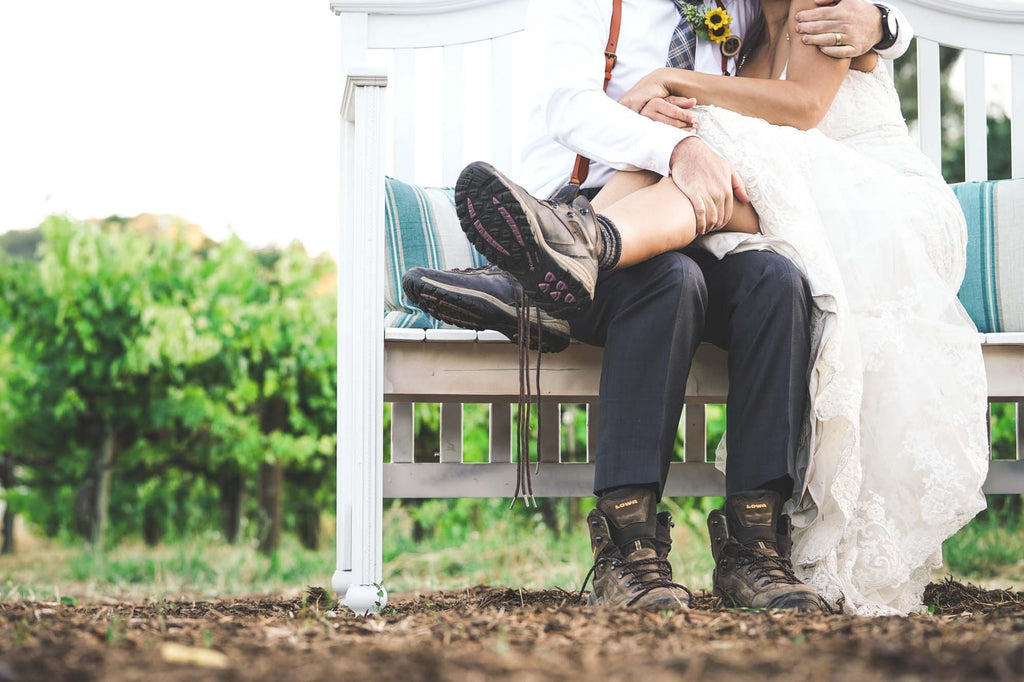 5 Reasons to Get Married in a Vineyard
By: Roxana Oliver
It's always very difficult to find the perfect wedding location. It's not difficult per se, but it seems that we have so many options and it's very challenging to pick just one. Bear in mind, though, that a good wedding location can either make or break your final result, and this is why this is the first step that needs to be agreed upon. One amazing wedding location is a vineyard, and more and more people opt to say their wedding vows next to old barrels of wine while still overlooking beautiful scenery. What are all the reasons for you to get married in a vineyard?
The bar will be amazing
Suffice it to say that the bar will definitely be amazing, and you won't be making any mistakes in this department. Marrying at a vineyard means that your guests will have the chance to try out wines from an impressive wine list for dinner. If you want to be super authentic, you can also include wine tasting, which could be interesting for many of your guests. Californians have some of the most amazing wines, and vineyards in Napa Valley are more than prepared to host fabulous weddings! It's a great wedding activity, and a great way to get your guests just a bit tipsy before the actual party starts.
You can take amazing photographs
It really is unbelievable how a good location can enhance your wedding photographs. And since you want picture perfect memories from your wedding day, this is yet another reason why you should choose a vineyard as your next location. The Château Pape Clément vineyard in France, is, for example, a marvelous option if you are from this part of Europe. Not only does it offer extremely high-quality wines, but it's also placed in such a beautifully rustic environment (dating from 1252) whose every single corner is photogenic. However, this is the case with any single vineyard – the nature surrounding it is most usually very breathtaking, which makes it a perfect location for your wedding.
There is an indoor and outdoor option
What if you're not sure about the weather? There's always that issue when it comes to choosing a wedding location, what if it's going to be very hot for the guests to constantly be inside, or cold if the venue is an outdoor one? Opting for a vineyard means opting for both options. Most vineyards have amazing restaurants indoors, such as the beautiful Olivigna winery in Australia. The Olivigna restaurant is definitely one-of-a-kind, as it's nicely tucked in a small yet beautiful garden. Letting your guests wine and dine in the interior of such a beautiful restaurant and allowing them to take a walk through the vineyard and experience this lifestyle is an excellent idea that you should definitely have in mind.
It's relaxed and elegant
A great reason to choose a vineyard is that it can be both quite relaxed and elegant at the same time. Rustic weddings have never gotten out of fashion, but it's up to you if you want to make it a relaxed one or a high-end one. Vineyards are very diverse, so you can do whatever you want with them. Your wedding could be, at the same time, a great hipster wedding where everyone is extremely relaxed, or a black tie event that will resemble an Oscar ceremony, but on a budget of course.
It's kinda a destination wedding
Destination weddings are always pricey, but simply know that opting for a vineyard is very similar to opting for a destination wedding. The only thing that's different is that your guests are not required to have their passports. Simply try to find the best vineyard in your vicinity, and try to book the place. It's an amazing option and your guests will have plenty to do, see and drink during your weekend. Another way you could play this is booking rooms if the vineyard in question offers that option. Spending two days in a vineyard with your closest relatives and friends can really make your wedding feel like something out of a fairytale.
If you're looking for a wedding destination, you should definitely opt for a vineyard. It's beautiful, it's different, it's authentic, it's memorable, it's magical. Is there any other reason that you need?
About the author:
Roxana is a travel enthusiast and lifestyle consultant from Sydney and she loves to write about her adventures. She is all about the healthy lifestyle, loves to run with her husband and dogs and has fun cooking exotic meals for her family. Being a typical Aussie, she often hits the waves and loves beaches and sunshine! You can find out more about her writing following her on
twitter
and
facebook
. She is also one of the editors at
Higstylife Magazine
.
Read more →
---
---
---
---
---
---
---
---
---
---
---