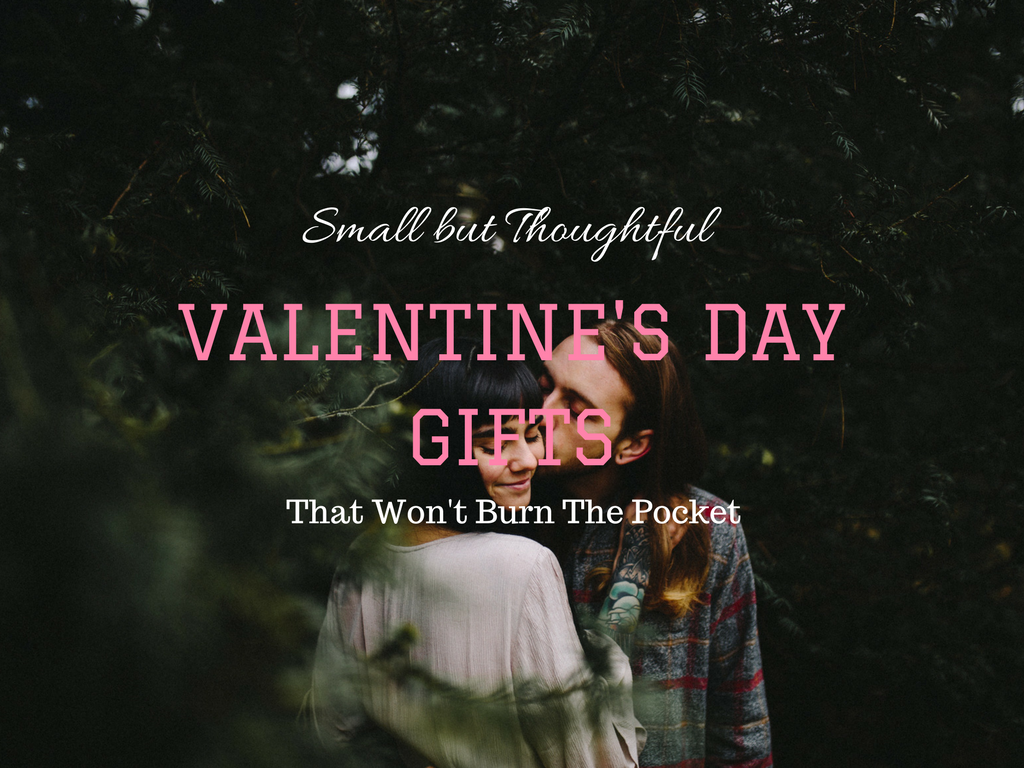 Small but Thoughtful Valentine's Day Gifts That Won't Burn The Pocket
There's nothing more fulfilling than surprising your significant other with a thoughtful gift on the most romantic holiday of the year. While you probably want to give the world to your loved ones, sometimes it's not even possible to go with presents that are just a tad more luxurious. That is no reason to worry, though. There are plenty of options out there that can prove to be very unique and meaningful as gifts but also very affordable. Remember, it is always a thought that counts, not the price tag. If you lack some ideas on affordable yet thoughtful Valentine's Day gifts, check out the following ones for inspiration.
Jewelry/accessories
Really cute jewelry is something that will always work as a thoughtful yet pretty affordable gift. And around Valentine's Day, there are so many lovely choices when it comes to jewelry. If you want something more creative or quirky, online stores can provide you with various frugal options. Kitty ears headbands, lacy or fuzzy gloves, scarves and even personalized clothing hangers can turn into very unique and personal gifts that will be scream romance regardless of their price.
Lovely mug for coffee/tea lovers
Some would say that there are two types of people in this world – tea drinkers and coffee drinkers. But a thing they all have in common is the undeniable appreciation for interesting mugs. Luckily, there are various types of mugs on the market and these definitely won't burn your pocket with their price. Also, there are various possibilities to customize these mugs. You can jazz them up yourself or ask a special service to do it for you.
Yummy Treats
So I guess we all know how the way to everyone's heart is through their tummy, right? This Valentine's Day is no exception. Chocolates are always, and I mean - always a good idea. They are said to be a substitute for love itself, and although we wouldn't go that far, they certainly can give you a rush of warmness once you've eaten them. A classic, but nonetheless powerful, yummy Valentine chocolate gifts are on the top of my personal list!
A piece of inspirational art
There are many affordable ways in which you can express your gratitude, love and respect towards another person. Using a specific gift that can hold that important message or maybe even a quote will definitely prove to be one of the coolest Valentine's gifts ever. A piece of inspirational art that can properly convey your feelings is always a good choice. So why not look into some really nice frames that come with most adorable quotes and messages for your significant other?
Write a poem
Not all people have the talent to put their feelings into words, but if you actually do then why not write a poem for your important someone this Valentine's Day? There's plenty of inspiration online, you can use really intricate cursive handwriting style, roll the paper up and tie it with a nice bow. There are also many additional details you could add, such as drawings, other types of cute packaging, etc. The power of the gift and the meaning behind it will surely reach the other person through your heartfelt verses.
Really thoughtful and meaningful gifts are enriched with feelings and personal effort put into them, not the amount of cash you spend. Therefore, don't feel reluctant to give it your absolute creative best to show just how much you care for someone on this special day that celebrates love.
About the author:
Roxana is a travel enthusiast and lifestyle consultant from Sydney and she loves to write about her adventures. She is all about the healthy lifestyle, loves to run with her husband and dogs and has fun cooking exotic meals for her family. Being a typical Aussie, she often hits the waves and loves beaches and sunshine! You can find out more about her writing following her on twitter and facebook. She is also one of the editors at Higstylife Magazine.
Read more →
---
---